Scenic, steep, twisting paths, to see the views, the Huculs, the sights, in the footsteps, always full of fun and adventure. Which hiking route you choose for your trip is up to you. How about a different one every day? We offer you an overview of the most beautiful hikes across Benecko with directions on how to get there so you don't get lost.


Ascent to the Žalý lookout tower, 6 km

Camel path around Žalý, 9 km

To the Hucul mountain eco-farm, 10 km

In the footsteps of Štěpanický Castle, 8 km

To Vrchlabí via Kněžice, 9 km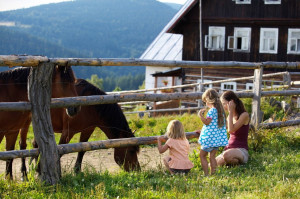 Route 12 km views, nature, horse riding, playground, refreshments Central car park > Bellevue > Slide > Na Rovince crossroads > Hucul farm > Na Rovince crossroads > Benecko Interesting
Read More »
By cable car to Žalý
Get to a strategic location in the blink of an eye. Just cross over to Herlíkovice and take the cable car to Žalý. You will find yourself at the starting point of many beautiful hiking and cycling trails.
Yes, you read that correctly. Cyclists can also make their journey easier. Instead of a strenuous ride, let the cable car take you to the top. Don't worry, the bikes will come with you. Scooters and strollers can also be taken up by the cable car. All included in the price of your ticket. 
Families with children have discounted fares. With the guest card you even save 15% more. Please note that the discount does not apply to the cycling tour product.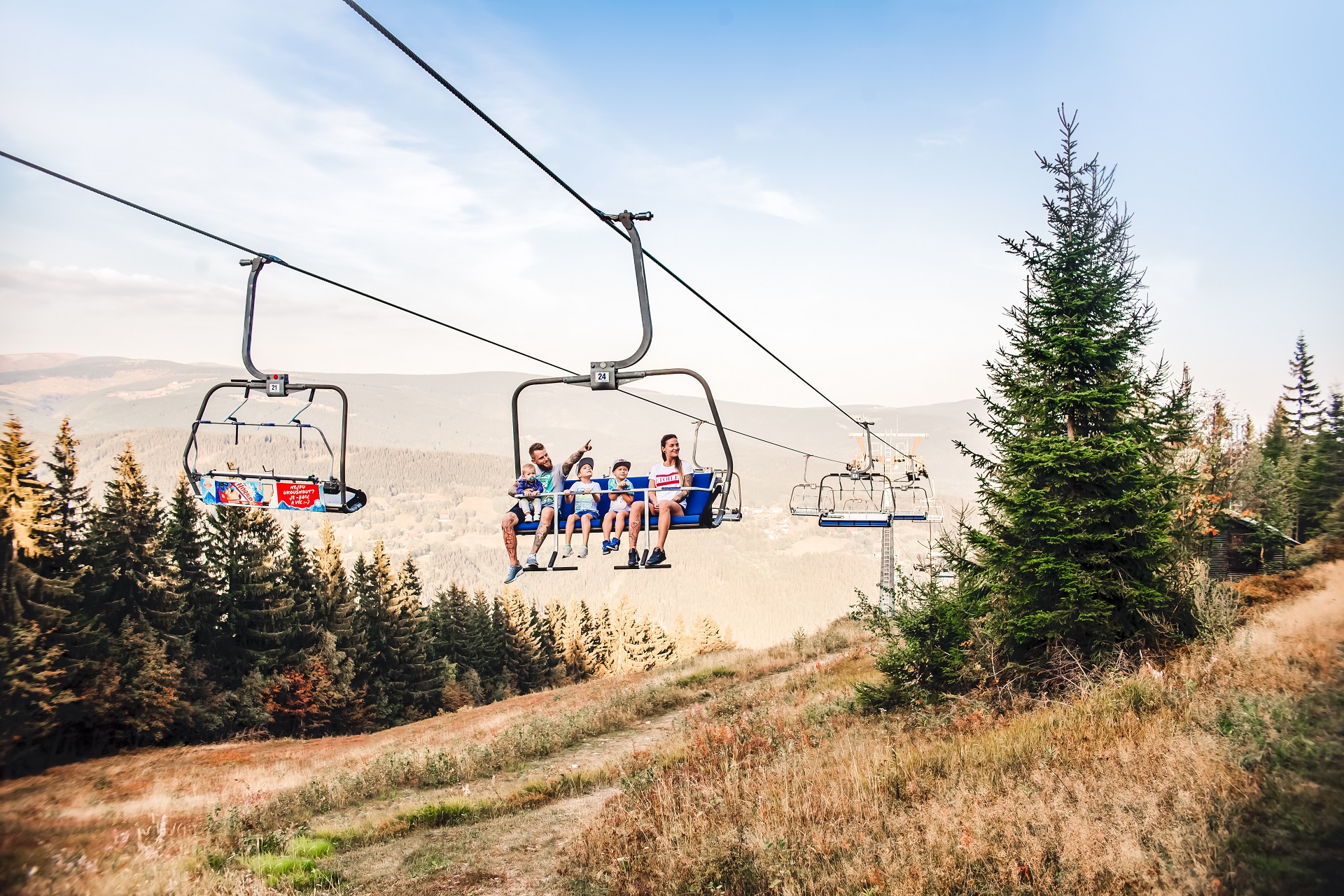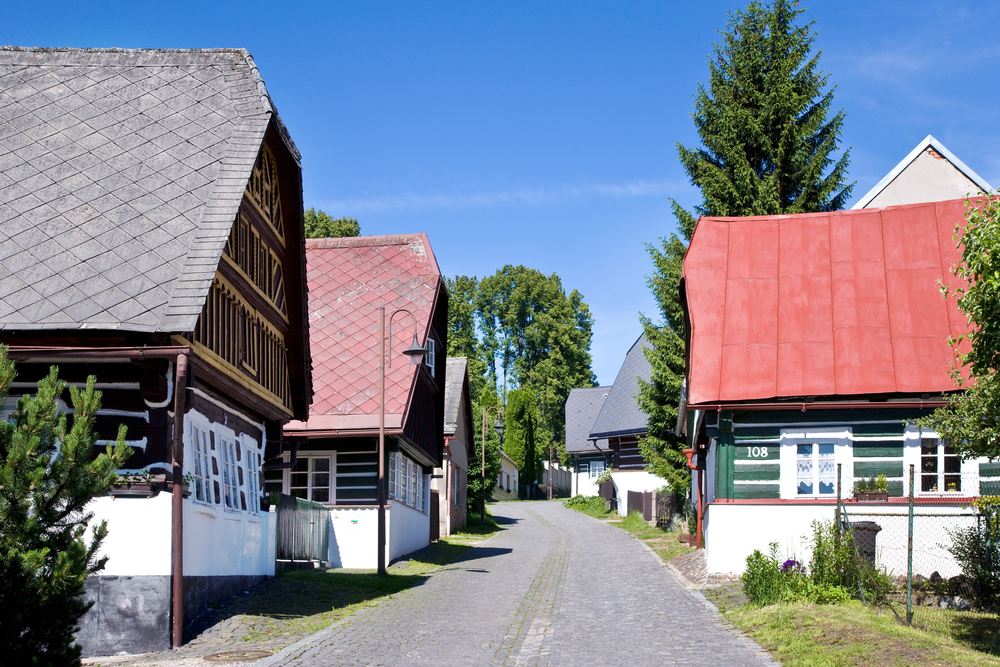 Curious Lane in Jilemnice
Are you curious and interested in architecture? Then definitely go to Jilemnice to check out the Curious Lane. At first glance it will be clear why it got its name.
The houses are not in a row. Quite the opposite! Every other one sticks out one window axis closer to the street. Historically, this street was the main street of Jilemnice. Thanks to this special position of the houses, its curious inhabitants were assured that they would not miss anything important happening outside. 
Jilemnice also boasts a beautiful square with a fountain and a Renaissance château from the 16th century with a museum, which is the jewel of the town park.